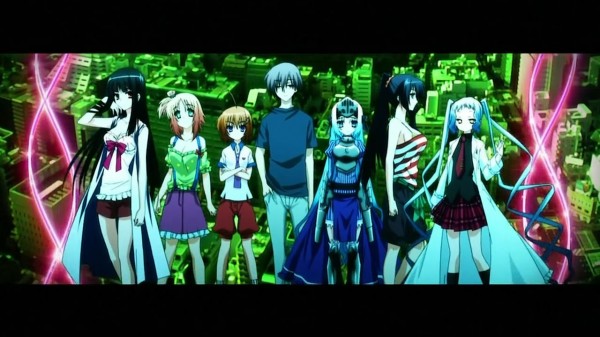 Today FUNimation revealed the English dub cast for Is This a Zombie? (Kore wa Zombie desu ka?) which contains a few familiar voice actors but also a number of fresher talents. The full list can be seen below:
Ayumu – Austin Tindle
Eu – Cherami Leigh
Haruna – Jād Saxton
Head Teacher – Monica Rial
Kanami – Emerick Jade
Kerberos – Mark Stoddard
King of the Night – Eric Vale
Kyoko – Lindsay Seidel
Orito – Anthony Bowling
Saras – Caitlin Glass
Sera – Morgan Garrett
Taeko – Erica Harte
Tomonori – Brittney Karbowski
For those who don't know, Is This a Zombie? follows the story of Ayumu Aikawa who has become a zombie after he was killed by a serial killer and resurrected by a necromancer named Eu. Ayumu's undead life becomes even more complicated when he gains magical girl powers from a girl named Haruna and has to fight crazy enemies called Megalo. Currently FUNimation is set to release Is This a Zombie? on DVD on September 18, 2012.