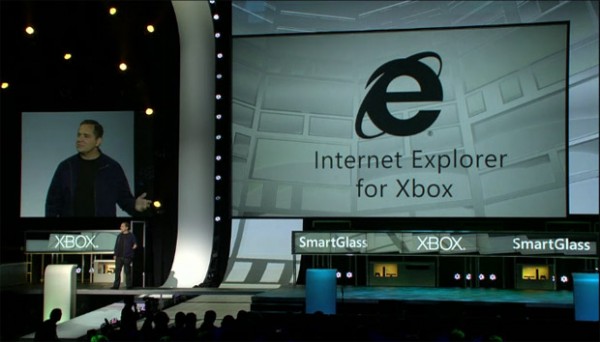 During their E3 2012 press conference Microsoft announced that Internet Explorer will be coming to the Xbox 360. Does anyone care? Probably not. But Microsoft sure thinks that you care, even though you probably don't because you are probably reading this on an internet browser on your computer. Which of course means that you most likely have no need for a shithouse web browser on your Xbox when you can have a not shithouse web browser on your computer.
Regardless, Microsoft plan on releasing the web browser app at some time in the future and it will of course connect in some way with whatever tablet, phone or kitchen appliance you could possibly want to use Microsoft's shitty web browser on.
So what do you think of this announcement? Express your disinterest in the comments section below by not posting a single comment. Cheers.