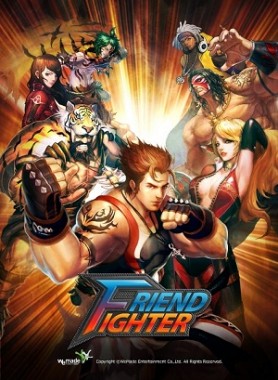 Get ready for battle because a new fighter is coming to iOS Devices!
Friend Fighter is a new fighting game coming to iOS devices from WeMade Entertainment. This title is one of eight from WeMade Entertainment that premiered at E3 2012 as the company attempts to push it's market outside of Asia.
This game appears to play much like Street Fighter IV: Volt with a few noticable differences. Character designs are looking sharp with interesting combos that can lead into juggles and special attacks! It should also be noted however that Friend Fighter is currently just a working title and is set to include some interesting social features.
Friend Fighter is looking promising so let's hope we can see it on iOS devices soon. In the meantime, check out the trailer below!