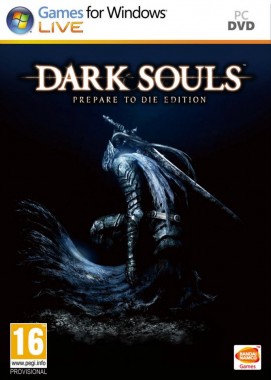 We've known about the PC version of From Software's brutally challenging role playing game epic, Dark Souls, for quite sometime now. Recently however, it was confirmed that the release will also be arriving on the PlayStation 3 (no plans for an Xbox 360 version at this stage).
Prepare to Die Edition will include all the Dark Soul downloadable content, including the 'The Artorias of the Abyss' downloadable expansion. Also with this announcement comes the official box-art of this  upcoming enhanced release. In Japan this game will carry the name of  'Dark Souls with Artorias of the Abyss Edition'.
The game is set to launch in 2012, are you prepared to die?