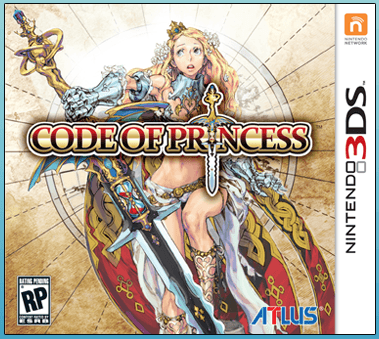 Just today Atlus USA confirmed that they will be fully localising the former Japanese exclusive Nintendo 3DS title, Code of Princess, and be releasing it in North America in the fall of 2012.
Code of Princess is a two dimensional beat 'em up with heavy role playing game elements. Players will progress through stages and brawl with numerous enemies, but it will feature a non-linear structure as players will be able to make choices along the way and build stats for their character. The game is actually quite similar to Guardian Heroes for the Sega Saturn, which recently received a HD port on Xbox Live Arcade.
Code of Princess is now available for pre-order, and customers who pre-order now will get a free artbook. You can check it out here.