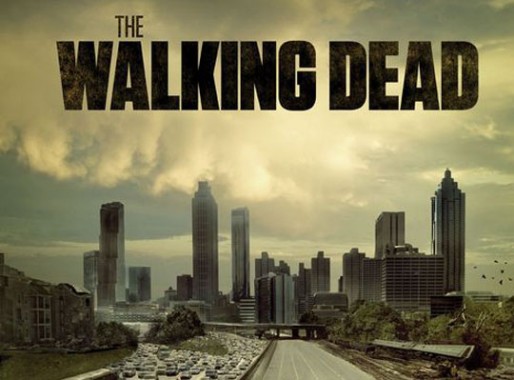 AMC has announced a Preview Weekend for The Walking Dead Season 3. The Preview Weekend will take place on July 7 &  8, 11:30AM each day.
Taking place one week before Comic-Con, the two-day programming event will host a marathon of Seasons 1 & 2 followed by a live prime-time special The Talking Dead. The weekend will then conclude with a never-before-seen black and white version of The Walking Dead pilot episodewhich was created specifically for fans of The Walking Dead, holding true to the original black and white comic book.
Throughout The Walking Dead Marathon, Chris Hardwick (Nerdist) will introduce and discuss each episode from the set of season three alongside cast members and producers. If that isn't enough, each episode will conclude with exclusive character and scene-specific content from both seasons, including behind-the-scenes footage and sit-down interviews with the cast.
The hour-long Talking Dead event will be shot live in Los Angeles and give fans a first look at The Walking Dead Season 3. This exclusive look will include a scene from the new season as well as brand new video interviews with the cast, a tour of the new set and a sneak peek at the props and wardrobes featured in Season 3. Fan will also be told about the plans for The Walking Dead at Comic-Con 2012, including a sneak peek of the construction of The Walking Dead booth, updates on the series upcoming social game as well as a bunch of other awesome stuff.
Most importantly however, during the show Hardwick will also give viewers a special code which can be used to enter The Walking Dead Watch to Win Sweepstakes. What does this mean? Well the winner will be flown out to Atlanta and get a walk-on role as a zombie for a future episode. How awesome is that?!
So make sure you stay tuned this July 7 & 8 for The Walking Dead Season 3 Preview Weekend! It's sure to be really helpful for the upcoming bath-salt-zombie-apocalypse that is soon to come!
Can't wait until then? In the meantime check out this brand new promo photo for season 3 below!