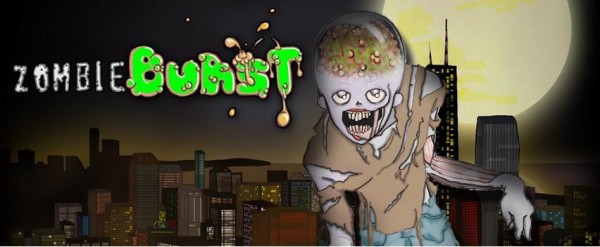 I'm sure many of you have now heard about the events in Florida, and there is a good reason to start preparing for a Zombie Apocalypse. The first rule of thumb is to aim for the head with any undead – which is exactly what CatFoster Media's Zombie Burst for the iOS is all about.
Zombie Burst puts you in the role of a sole survivor after a massive outbreak, with each zombie dawning a pimple-esque cranum. As you might of guessed, you must pop each zombie's skull in order to survive in the city of Chicago, with leaderboards and plenty of extra content to keep you busy during the battle.
Extra features Include:
Four Zombie Classifications to Annihilate: Pea Head, Brains, Gallon and Dome – each has its own unique strengths and characteristics that make it difficult to catch and kill
Goo Galore: Every bursting brain splatters goo on the screen making it increasingly harder to see the enemies; be quick to clean the screen or suffer deadly bites
10 Levels: Destroy thousands of zombies through 10 challenging unlockable levels, each set in environments inspired by real Chicago locations and landmarks from a dismal bathroom and monumental movie theater to a glowing gas station and legendary Lower Wacker Drive.
Lethal Leaderboards: Become the ultimate zombie destroyer and track your achievements and rank in Game Center; increase your standing as you replay unlocked levels
Bonus Content: Keep the zombie battle fresh with new levels, characters and in-game content released through updates shortly after launch.
See? You can fight the danger at home, without any worry of having your face eaten off. Zombie Burst is now available in the AppStore for just $.99, and it would be wise to grab a copy now while the resources are still among us. You can also check out the official trailer down below.
For those on a mobile device, you can buy the App by following this little link. Enjoy!