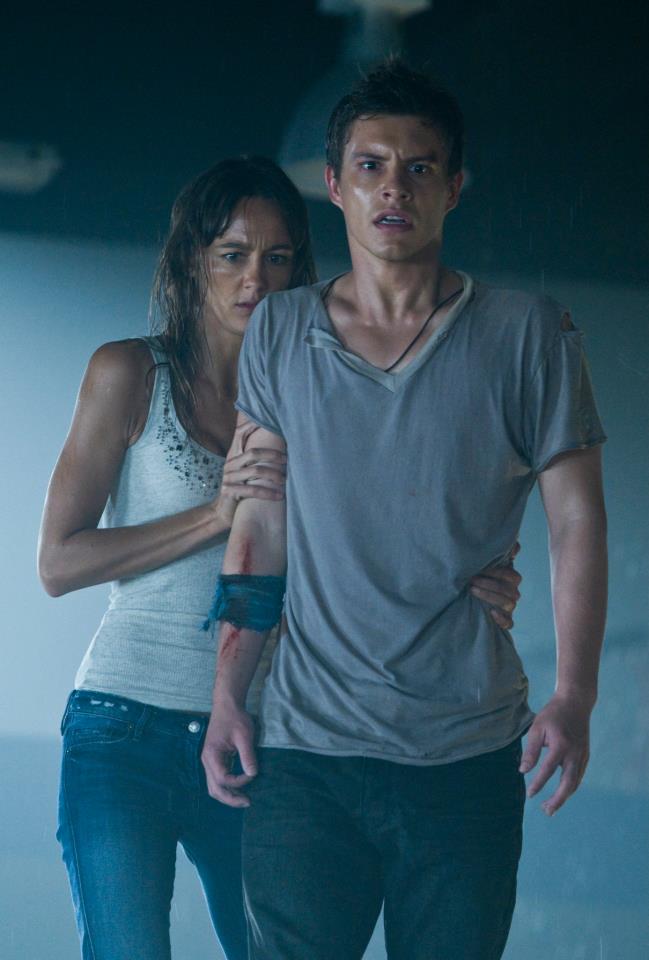 Australian film is about to see the launch of it's first ever 3D action film. Shot on the Gold Coast and with a reported budget of $200 million Bait 3D has caused a bit of a controversy by being one of two films about sharks ripping people to pieces partially funded by the Australian government, which didn't spend a penny on the far more tourist friendly Great Barrier Reef documentary series.
That slight craziness on behalf of the Aussie politicians aside, the movie is full of Australian actors looking to make the jump to the big leagues – and Julien McMahon (guess who's going to die). Set in a coastal town, the paper thin yet sublimely absurd plot sees a former couple trapped in an underground supermarket by the sudden onslaught of a tsunami. Tsunamis tend to drag things with them, and in this case that happens to be a whole shiver of sharks (add that to your collective noun collection people) .
Really the trailer can speak for itself- there be bitin' aplenty!