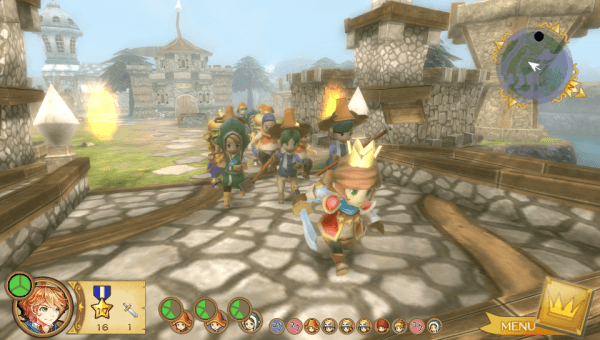 You know what the Vita is lacking? Quality RPGs. In fact there is actually only one available at the moment and a few coming in the future. Well you can add one more game to that must-have list because Konami has revealed today that New Little King's Story is coming to the PlayStation Vita this summer.
When New Little King's Story is released it will only be available as a digital download and players will follow King Corobo who must reclaim his kingdom from The Nightmare Devil King. New Little King's Story will take advantage of the Vita's exclusive features, such as touch controls on both the front and rear touchpads and more.
With E3 less than a week away we can almost bet that they will have this there to show off. If they do expect to hear more about this title next week as we report from the floor. Until then check out the newly released screenshots and trailer below.