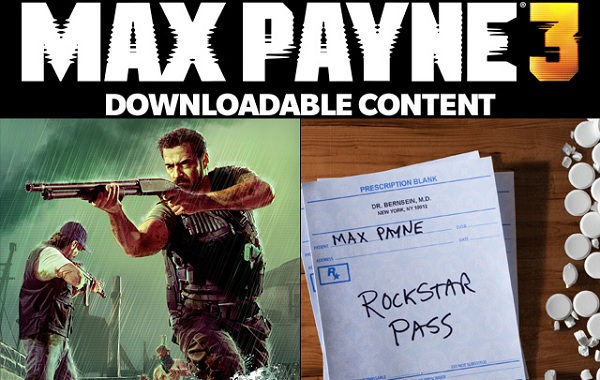 With Rockstar's Max Payne 3 set to be released in two weeks it only makes sense that they reveal what gamers can expect to see in the future as far as DLC is concerned. Today Rockstar detailed their plans for seven separate DLC packages that will start in June and go into the Fall season. These pieces of DLC all correlate to the multiplayer and co-op gameplay modes unfortunately so don't expect any campaign DLC at the moment.
June 2012
• Local Justice Map Pack
Summer 2012
• Disorganized Crime Map Pack
• Deathmatch Made In Heaven Mode Pack
• Hostage Negotiation Map Pack
• New York Minute Co-Op Pack
Fall 2012
• Painful Memories Map Pack
• Trickle Down Economics Map Pack
June will kick things off with the "Local Justice Map Pack" which will add three new multiplayer maps and four additional map packs will arrive in the summer with two more coming out in the Fall. While no prices were revealed for each individual piece of DLC, Rockstar revealed that they will be releasing a Rockstar Pass for Max Payne 3 which will net them any future DLC for free, though it is worth noting that the pass costs $30 on its own.