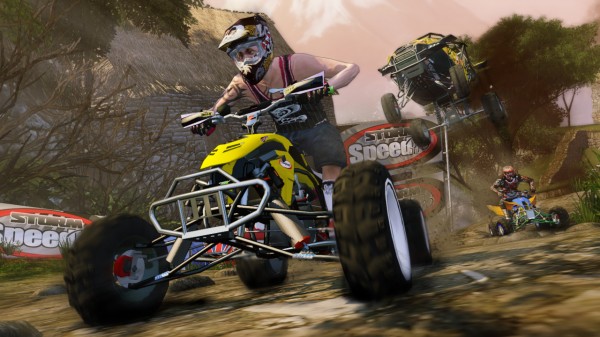 Ubisoft have revealed today that their latest and most extreme downloadable title Mad Riders will be racing onto the Xbox Live Arcade Marketplace and the Playstation Network on the 30th of May.
Mad Riders is a racing title unlike any other with gameplay focusing largely on performing totally radical aerial tricks and discovering hidden shortcuts throughout the game's 45 race tracks.
You can check out some screenshots of the title below, they are really radical! Mad Riders will be available for 800 Microsoft Points on the Xbox Live Arcade Marketplace and for $15.95 on the Playstation Network. Will you be riding mad with Mad Riders come May 30th? Let us know in the comments section below.