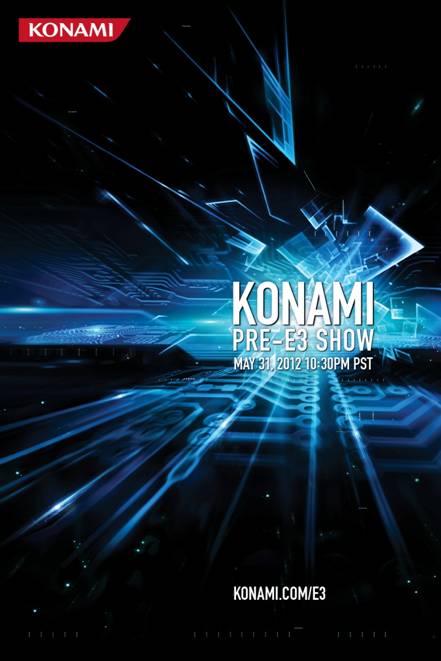 On May 31, 2012 at 10:30PM, Pacific Standard Time, Konami will be hosting their second annual Pre-E3 Show that will "dazzle fans and gaming enthusiasts with advance showings of the new releases, exclusive game trailers and insightful interviews of key titles that will debut at this year's Electronic Entertainment Expo (E3) in Los Angeles, CA."
"KONAMI's annual Pre-E3 show underscores the company's commitment to providing the biggest and best content that fans have been waiting for throughout the year, in advance of the world's marquee video game conference," said Tomoyuki Tsuboi, President of Konami Digital Entertainment, Inc.
What do you hope they show?  Which Konami game are you most looking forward too?  Share in the comments below.
Visit  www.konami.com/e3 for more.