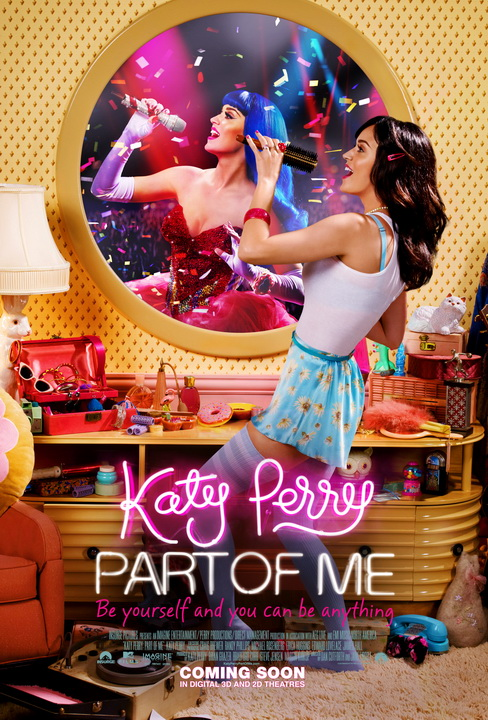 The upcoming movie from Katy Perry and Paramount has recently had it's trailer released an us here at Capsule Computers have an early look at the posters that you will be seeing advertising the film. This poster is an interesting glimpse at what the film may be about while also being quite enjoyable to look at.
To be completely honest, I find that Katy Perry is an incredibly attractive woman and this poster showcases this brilliantly by having her singing in-front of her mirror while also having her stage-self being reflected back at the audience. It is kind of like a look at both of Katy's realities, with each one having its own look and feel.
Click on the image for a larger version.