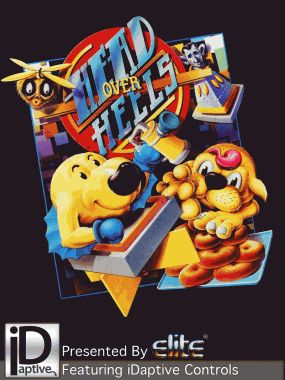 In their continuing effort to bring the ZX Spectrum faves to the modern masses, Elite have now announced their next title by the name of "Head Over Heels". Originally developed by Ocean Software, this puzzle platformer features an isometric view, as well as controlling multiple characters with unique abilities; apparently the first of its kind.
As with their other titles, Elite have included their new iDaptive control system, allowing you to customize the appearance and positioning of any keys required to play the game, or even use your iCade to play! You can also choose to play it in portrait or landscape mode, and your progress will automatically be saved when you exit the game.
Head Over Heels is set for release May 11th, 2012 for iOS devices, and you can read more about it on their site.