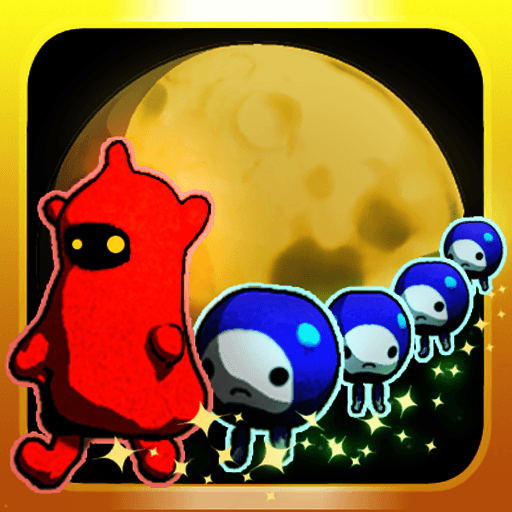 MONSTARS Inc. is an all-new development team based in Tokyo.  Members of the team have worked on Lumines, REZ and Child of Eden.  Now, they are branching out to other platoforms.
Kotomon is a "new hybrid action-shooter unlike anything you've ever seen!"
Featuring dancing, monsters, shooting and and action, you will utilize simple touch controls to  control Kotomon as he catches "friendly monsters (each with their own unique abilities), and tap the screen to 'shoot' these new allies at enemy monsters."
Some "allies rocket around the screen like a pinball, while others breathe fire or detonate on impact. Every move adds a beat to the background music, allowing you to influence the soundtrack as you play. Create Ultra, Extreme, and Dynamite combos to elevate your high score!"
KOTOMON will be launching at a special introductory price  of $2.99 in U.S. and Canada, £1.99 in U.K. and 2.39€ in Europe until May 31st.  After that, it will cost you $3.99 in U.S. and Canada, £2.49 in U.K. and 2.99€ in Europe.