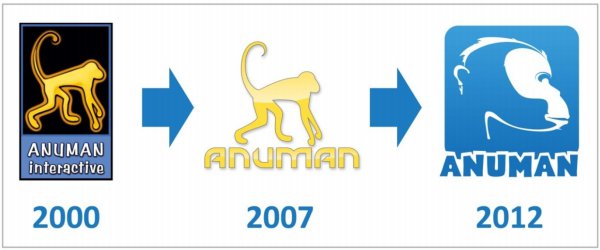 This year Anuman Interactive celebrates its 12 year anniversary.  This is a pretty monumental event for the French software and game publisher, especially for one with such humble beginnings of only publishing for PC in their native French territory.  Since that time, Anuman has grown to publish across multiple platforms and worldwide to boot.
In honor of this Anuman has revamped their logo to better fit the style and times of this modern digital age and it will start accompanying their future products.  The logo's look also fits well with their plans to focus on newer up-and-coming mobile technologies, while still keeping up with the PC, Mac, and consoles.
In all, it'll be interesting to see what Anuman is planning for the future and definitely great to see them trying to keep it fresh and feeling young with the new logo.