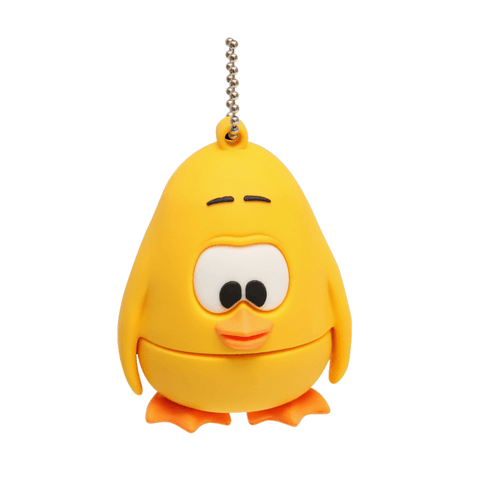 Chickens, Chickens everywhere and a big hoorah for Toki Tori fans as Two Tribes games have announced the launch of their digital store, with their first line of merchandise now available for sale to the public. Originally wanting to release a lot more in the form of plush toys and other items, Shan from Two Tribes explains how they were limited somewhat in their search for a partner who would make small amounts of merchandise rather than large commercial quantities. Eventually they settled on 2 items which could be produced in the quantities they required and have introduced  firstly the Toki Tori T-Shirt and also by popular demand the Toki Tori USB stick.
There are plans to also work towards releasing Plush toys and Rubber duck Toki Toris which were amongst many items wanted by fans of the franchise. One of the most appealing things about the store is FREE shipping worldwide which is a big drawcard for some of us living in countries where postage from elsewhere costs more than the item does.
For more information about the launch of the Toki Tori digital store please visit http://twotribes.com/message/two-tribes-shop-open-for-business/
The T-Shirts are being exclusively produced by MESMO  and the USB stick by Dutch company USB Factory.