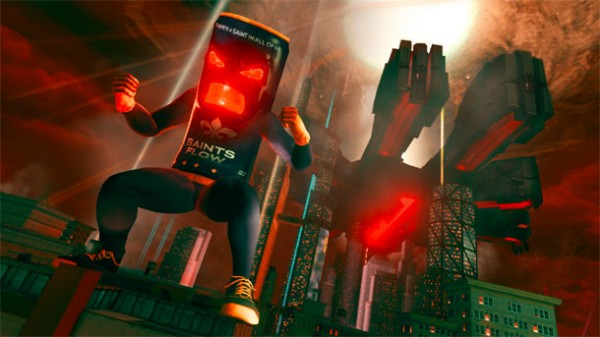 THQ have announced the latest DLC for Saints Row The Third, this time a standalone expansion pack, as you take on Zinyak in a virtual reality dimension.
The Dominatrix enables you to use a whole array of super powers including Mind-bending Telekinesis, "Really, Really" High Jump as well as Fast Sprint, Shiny Blue Force Shield, and Shiny Blue Fireball Projectile-of-Doom (sounds like Genki had a part in the naming of these).
You will also get to use new Dominatrix weapons, including the Floppy Alien Tentacle Bat, the Fire-in-the-Sky Alien Abduction Ray, and the Alien Anal Probe.
As you delve into the depths of your memory to fight Zinyak, you'll recruit former saints as you try escape from the Dominatrix and return to ruling Steelport. Does any of this make sense? Only one way to find out, strap it on and enter the Dominatrix.