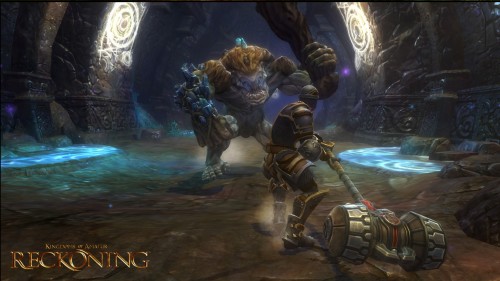 Just in case you hadn't seen enough trailers or featurettes for Kingdoms of Amalur: Reckoning, EA has got another hot off the presses to entice your darkest Reckoning desires. The latest in the long line of trailers/featureetes for the game focuses on the building of the game's world. Hence why the trailer is title 'World Building'.
You can check out the trailer for Kingdoms of Amalur: Reckoning below. The trailer takes you behind the scenes of the construction of the immense game world that is explorable in Reckoning, the world is known of course as Amalur.
So if you were ever interested about what went into making the world of Amalur, then watch the trailer 'World Building'. Be sure to let us know what you think in the comments section.