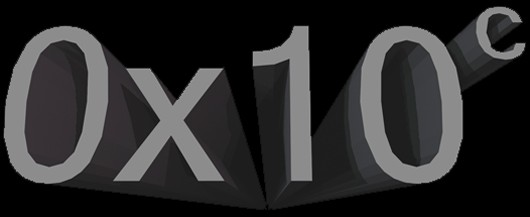 Notch, the famed creator of Minecraft revealed today that his new game will be named 0x10c.  According to the website for the game, it will attempt to focus on
Hard science fiction.
Lots of engineering.
Fully working computer system.
Space battles against the AI or other players.
Abandoned ships full of loot.
Duct tape!
Seamlessly landing on planets.
Advanced economy system.
Random encounters.
Mining, trading, and looting.
Single and multi player connected via the multiverse.
This "space game" will launch in a similar fashion to Minecraft, meaning that it will launch in an early state of development and allow players to give their input before the final game is done.
0x10c will more than likely require a monthly fee to play.  Check out the official website for all the details and then be sure to leave a comment with your thoughts.