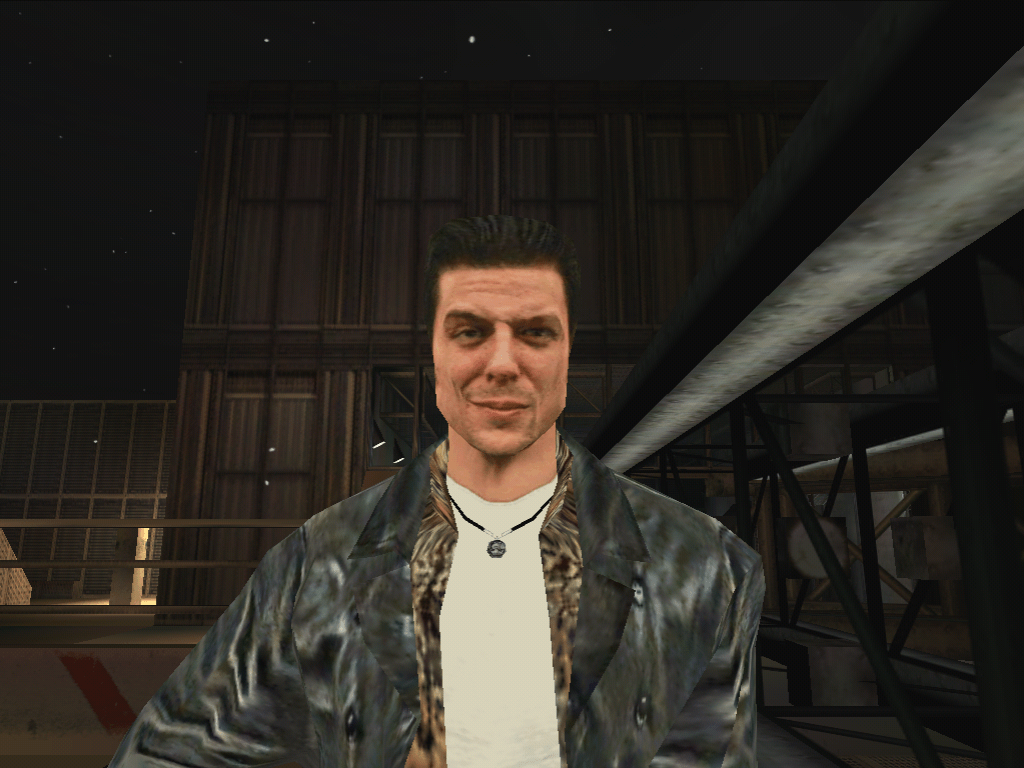 Welcome back for this week's iOS Game Suggestions. If you missed out on last week's suggestions, click on the links below and check what cool games you should be picking up for your iOS along with the introduction and disclaimer on how the suggestions work, as I'm not going through the same old intro every week. (suggestions 1 has the disclaimer)
MasterAbbott's iOS Game Suggestions
What I've also introduced is video game play footage (if it's possible) on some of the iOS games I've suggested, you can check this out at the bottom of the article. Currently video game play footage for this week's suggestions are not available, check back in a few days there will be some more added. For now, if you jump into previous suggestions there are a few videos to check out.
Once again it's been a great week on iTunes, it started off slow but ended with a bang with many amazing games released, this week I've suggested a total of 24 great quality titles. As always for this week's suggestions are all new titles that you should take a look at and spending your hard earned iTunes cash / time on. This week I've focused on Free and games over 99c.
For The Cheapskates – FREE GAMES
 

Aero Vacation – Price : FREE – Publisher – Chillingo. (See the world on an Aero Vacation
!
Captain the ultimate airship in this highflying adventure. Keep your passengers happy as you travel around the world. Upgrade your ship with marvellous facilities like roller-coasters and water parks that are sure to make your airship the greatest vacation destination to sail the skies.) on iPhone & iPad. GET IT NOW FOR FREE

 
Jumbled HD – Price : FREE – Publisher –

Brightside.

(Welcome to Jumbled! The gravity puzzle game full of brain-teasing logic to challenge even the greatest puzzlers! The aim is simple. Move all of the blocks around until they fit perfectly into the empty space. Can you complete all 90 levels across the FIVE beautiful stages?
The faster you complete each level, the more Stars and Coins you earn. Use your Coins to buy Hints and Level Skips which will help you unlock more stages! You can even customise your level of gravity, friction, spin and linear speed to make Jumbled unique to you!

) runs on iPad.

GET IT NOW FOR FREE

Garfield's Diner – Price : FREE – Publisher – Web Prancer. (It's summertime and Irma's off to Hawaii for a well-deserved vacation. But who will run the diner while she's gone? Irma convinces Jon to take over for the summer, but it's Garfield who's really in charge! Everyone's favorite fat cat is in the kitchen and laughter's on the menu! Join Garfield and his friends as they do their very best (or worst) to run Irma's diner and serve savory signature meals to her regular customers — fresh, hot and fast…daily!) runs on iPhone & iPad. GET IT NOW FOR FREE

 
Doodle Ball – Price : FREE – Publisher –

Sandy Games

.

(Find a different way to enjoy sketch on the screen? Take the challenge on our sketching doodle ball! Express your creativity and madness thoughts to find every possible way to make through each level. How to paly? Click on chalk to start drawing! Draw on an exact location where ball suppose to bounce into the container. Once the ball is within the container, player may make through to the next level. As the level goes higher, it will be tougher to succeed! Let's start the challenges~ 

) runs on iPhone & iPad.

GET IT NOW FOR FREE

 
Farm Invasion USA – Price : FREE – Publisher –

HandyGames.

(It's been a peaceful day in Texas, with the sun burning down its last rays on Redneck Pops and his two sons Joe and Otis, counting the harvested corn on their porch… when suddenly unknown flying objects are landing and hoggish blue noses start frying fresh corn to make popcorn of it! Reasons enough to welcome the new visitors the Earthling way! Help the two brothers Joe and Otis, get a shotgun, the deadly rocket launcher or a hunting rifle and start the engine of the family's heirloom, the mighty corn chopper! Race down the fields and banish the popcorn raiders with the sharp blades of your thresher! Use aimed shots to get down their spaceships and avoid obstacles on the field to collect the remaining corn! The craziest invasion of the third kind has just begun!) on iPhone & iPad.

GET IT NOW FOR FREE

 
Spell Slingers – Price : FREE – Publisher –

Oscar Mike Games.

(Welcome to the world of Spell Slingers! Here wizards are pitted againts each another in fast paced 1 on 1 dueling combat and to the winner go the spoils! Use your winnings to outfit your wizard with magical weapons, fantastic customizable outfits, powerful off-hand items that can give you the edge in combat, and much more. Challenge the world and prove you have what it takes to become the top SpellSlinger!) on iPhone & iPad.

GET IT NOW FOR FREE

 
Hippo Gum – Price : FREE – Publisher –

MaxReality.

(Pass from start to finish by chewing gum, avoiding traps and obstacles on your way. And funny little Hippo will help you with that because he likes to chew and blow up bubbles so much! Hippo Gum – is a mix of arcade and puzzle. There is a great variety of levels from simple to highly complicated in store for you. Pass the levels earning stars and awards! This game is suitable for children from 4 to 104.) on iPhone & iPad.

GET IT NOW FOR FREE

 
Fighter City – Price : FREE – Publisher –

Gamevil

.

(Fighter City Where Only the Strong Survive. It's a dog eat dog world in Fighter City. Around every corner is a cutthroat hooligan waiting for their next victim- the only way you'll survive is to fight your way to the top. Develop into the ultimate fighter by training in a diverse range of martial arts, from Muay Thai to Tae Kwon Do to Jiu Jitsu. Become the top dog of your real world city by establishing a dojo and accepting apprentices. Climb up the ranks of notoriety as you and your posse run Fighter City. ) runs on both iPhone & iPad.

GET IT NOW FOR FREE
For The Bargain Hunters – 99c Games
Cure John – Price : $0.99 – Publisher –

Appsolute Studios.

(C'mon! let's cure John! John is the very ill and he need to be cured. This is fun game and worth to try. You will become one of John's white blood cell who dare to fight against the filthy bacteria, the flu virus and more. But not only that, you can also challenge your survival instinct. We also add some interesting fact on the game related to the John's disease. Try to read that because maybe you never know about that.) runs on iPhone & iPad.

BUY NOW

 
Touch Traffic HD – Price : $0.99 – Publisher –

TRADEGAME Lab.

('Touch Traffic HD' is a simple fun and addictive traffic control game on iPhone & iPad. Don't compare with any other traffic control games. It's very different and unique! There are heavy traffic cities, and their residents are suffering from air pollution and the drivers under a lot of stress. Can you give them your best solution?? Of course you can do it!! ) runs on iPad.

BUY NOW

 
Rotate And Roll – Price : $0.99 – Publisher –

Gamextar.

(Rotate and Roll is an addictive gravity driven game. Rotate the world through 54 challenging levels. Pick up all the stars and roll the balls to the bubble portal to escape from these bizarre worlds. Use your finger to rotate the world.  Pick up all the stars and help the blobs find the bubble portal while avoiding enemies and falling into outer space.) runs on iPhone & iPad.

BUY NOW

 
Cubis Creatures – Price : $0.99 – Publisher –

FreshGames

 (Slide, Stack and Crack your way to victory! – Cubis, the #1 cube puzzler is back with lots of new and exciting features! Bomb-away for bonuses, fire lasers to rack up score multipliers, and compete in daily tournaments to show your stuff. Completing the puzzles in each world gets you one step closer to unlocking the whimsical mystery put upon our sleeping furry friends.) runs on iPhone & iPad.

BUY NOW

 
Crazy Animals – Price : $0.99 – Publisher –

Woodpecker Bros.

(The craziest animals from all over the world have gathered under one asylum, will you be able to cure them all before they commit suicide? "Crazy Animals" is a time attack drag & drop game with a unique play system. Drag the needed pills to the insane animal in order to cure it. Squash the mice before they scare your animals again. Electrify animals to delay their insanity.) runs on iPhone & iPad.

BUY NOW

 
Got Cow? – Price : $0.99 – Publisher –

David Miller.

(The Milky Way needs YOU! Peaceful Cows are being abducted by mischievous Alien Invaders! Take aim with your Rocket-Launching Spacecraft & blast the enemy to Smithereens! Can you solve 60 challenging levels of Explosive gravity-based puzzles?) runs on iPhone & iPad.

BUY NOW

 
DevilDark: The Fallen Kingdom – Price : $0.99 – Publisher –

Triniti Interactive Ltd.

(An old king's greed has unleashed a plague of evil upon the land, and destiny has chosen you to banish the monsters. The time has come to take up arms and deliver your people from darkness! But beware! As you grow stronger, so will your foes. You'll need every skill and weapon in your arsenal to prevail. Do you have what it takes?) runs on iPhone & iPad.

BUY NOW
For The Millionaires – All games over $0.99
 

MASTERABBOTT'S OVER 99c PICK OF THE WEEK

Max Payne Mobile – Price : $2.99 – Publisher – EA Mobile. (Max Payne, the award-winning title is now available for iOS. A fugitive undercover cop framed for murder, hunted by cops and the mob, Max is a man with his back against the wall, fighting a battle he cannot hope to win. Max Payne is a relentless story-driven game about a man on the edge, fighting to clear his name while struggling to uncover the truth about his slain family amongst a myriad of plot-twists. The groundbreaking original cinematic action-shooter, Max Payne introduced the concept of Bullet Time® in videogames. Through its stylish slow-motion gunplay combined with a dark and twisted story, Max Payne redefined the action-shooter genre.) runs on iPad & iPhone. BUY NOW

 
Burnout Crash! – Price : $5.49 – Publisher –

EA Mobile

. (MASTER THE DISASTER! Burnout™ CRASH! explodes onto iPhone and iPad with huge pile-ups, mega disasters and more! Crash and burn with this spin-off from the award-winning console series. WARNING…ROAD HAZARDS AHEAD… UNLEASH DEVASTATING DESTRUCTION. Activate catastrophic Super Features and trigger road-shattering disasters like tornados, tidal waves, asteroids, and even UFOs!) runs on iPad & iPhone.

BUY NOW

 

Crow – Price : $5.49  – Publisher – SunSide Inc. (Crow is a story-driven action-adventure for iPhone, iPad, and iPod Touch. Combining unique exploration, combat, and game mechanics, Crow takes the player on an exciting journey to faraway lands where an ancient battle is unfolding. Created using Sunside's in-house game platform Radiance™, Crow delivers stunning visuals and immersion in a fully 3D world. Your choices will forever alter the course of this world. Will you Curse your foes or Spare them and risk the consequences?) runs on iPhone & iPad. BUY NOW

The Secret Legacy: A Kate Brooks Adventure HD – Price : $7.49 – Publisher –

Big Fish Games

. (Explore Egypt and discover The Secret Legacy of Kate Brooks' grandmother in this exciting Hidden Object Adventure game! After being given the grim task of cleaning out her deceased grandmother's office, Kate discovers a letter that describes an entire Secret Legacy! Travel across the globe and uncover a buried treasure! Collect the clues to the mystery behind Kate's grandmother's death and save the day!

) runs on iPad.

BUY NOW

 
Miku Flick – Price : $14.99 – Publisher –

SEGA

. (Hatsune Miku arrives on iOS with Miku Flick! Flick characters in time with the lyrics of Hatsune Miku's most popular songs in this new rhythm game! Match your flicks with on-screen lyrics to score points and clear songs. Each cleared song will unlock additional Miku content to play and watch in "PV Mode"! Become a "Miku Master" and challenge your friend's high scores over Game Center!

) runs on iPad.

BUY NOW

 
Hot Donut HD – Price : $1.99 – Publisher –

GameNUG

. (Hot Donut – Completely Resigned for iPad with HD Graphics!  You are a high velocity donut in a beautiful world of hills. But there is water between you and escape. You must ROLL, JUMP, and DASH your way to freedom. Just touch anywhere on the screen to increase gravity and ROLL down hills. Let go at the top of the hill to FLY through the air. Not going to make it over a gap? just use two fingers to DASH forward and make the landing. Earn power-ups to make your donut FLY upwards, FLOAT in mid air, or get a instant BOOST of speed.) runs on iPad.

BUY NOW

 
iSiege: Nuclear Option – Price : $1.99 – Publisher –

Pew Pew Entertainment

. (iSiege: Nuclear Option features single player, multiplayer, and pass n' play modes with several difficulty modes. Take turns as you try to destroy the opposing side's capitol with tanks, troops and ICBMs. Defend yourself with countermeasures when things get tough. Score bonuses and unlock challenges in Gamecenter by scoring combos, destroying enemy forces, and precision Nuclear Strikes. Track your scores against your friends and the world as you play for world dominance!) runs on iPhone & iPad.

BUY NOW

 
The Rebus Show – Price : $1.99 – Publisher –

Atlantyca Entertainment

. ( Being scared is all part of the fun! What do you get when you take one very heroic bat in the world's most creepy place? The Monster-Help! A mummy who cannot sleep? An ogre with love problems? A vampire who has lost his teeth? No problem: here it's Bat Pat! Drag Bat Pat through 30 different levels in three creepy locations, avoid the traps and discover all his super powers! Because the monsters don't really want to hurt anyone. In fact, what they really want is… help. Drive them out from every room and solve their problem… But watch out, don't get too closed to them! ) runs on iPhone & iPad.

BUY NOW

 
Hero Mages – Price : $2.99 – Publisher –

D20Studios

(Hero Mages is a turn-based tactical strategy fantasy game that combines the fun of role playing games (RPGs) with competitive and cooperative cross-platform multiplayer gameplay. Designed and developed by a single individual driven to share his passion for gaming with the world, Hero Mages also blends the best elements of tabletop miniature and collectible card games.) runs on iPhone & iPad.

BUY NOW
There you have it folks, these games should keep you busy for quite some time. I'll be back next week for another dose of iOS goodness, in the meantime if anyone would also like to suggest their own suggestions, please feel free to share them in the comments section below.
Remember kids,
Play Hard Or Don't Play At All!
Game Play Videos coming soon.