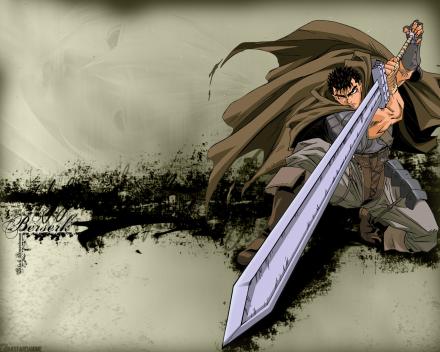 Anyone familiar with Berserk: The Golden Age Arc, some awesome news for you as Madman has announced that they have acquired the feature film franchise for distribution across Australia and New Zealand. For those who dont know of the series, it is an epic action adventure tale set in a dark evil European inspired Medieval world where players take on the role of Guts, a lone soul and mercenary, armed with a magnificent blade, which is famed for being as tall as the warrior himself. Guts has his mind hell bent on becoming The Black Swordsman, having to face huge foes and challenges in his journey.
The first of the films in the trilogy, the Egg of Kings introduces Guts to the mighty leader Griffith, head of a feared mercenary group The Band of the Hawk, who becomes enthralled with the young warriors skills and shows a vested interest. Griffith aims to recruit Guts into his army, but despite achieving much glory and victory, fears the leader has ulterior motives and is leading him down a path of destruction.
They will all be produced by the marvellous Studio 4°C responsible for Mindgame and Spriggan and are based on Kentaro Miura's Berserk The Golden Age Arc Manga series, taking the franchise and adding an exciting new experience with higly detailed animation and an amazingly gripping storyline. The Berserk series has been a top selling franchise in Japan since the 1980's and the 1997 anime series is hugely popular amongst fans of the genre.
All three films will be released late 2012 and throughout 2013. Stay tuned for more news on the Berserk films.