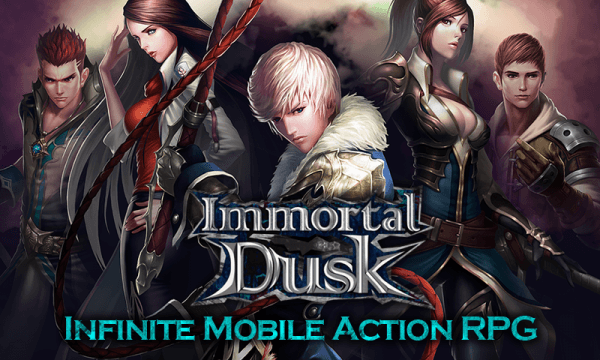 Gamevil has just released their latest title, Immortal Dusk onto the Google Play store for Android devices. That's right, one of the leading mobile developers has now released a new game onto the marketplace for free.
Immortal Dusk is a top-down/ birdseye-view RPG set in a post-apocalyptic world where the surviving humans make bi-decadent sacrifices to maintain order and balance within the world. In this game, you play as a Knight who goes on a quest to investigate the reasons behind the sacrificial rituals that have been occuring for as long as his memory serves.
Immortal Dusk also promises and immersive levelling curve that is also incredibly challenging when it comes to reaching the maximum level cap of 99. It also promises a plethora of sidequests in addition to the main storyline missions.
"We are excited to release Immortal Dusk to our Android users," stated Kyu Lee, VP and Head of GAMEVIL USA. "We believe this game will offer an extremely fulfilling challenge to our hardcore gamer fans."
Be sure to check out the official site and Google store for more information.