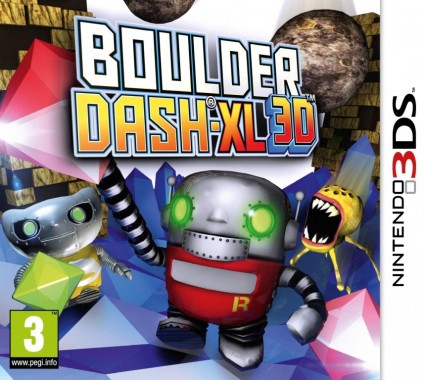 Remember Boulder Dash XL which released on Xbox Live Arcade and PC a while back? Do you remember thinking how much better it would have been had it been on Nintendo 3DS? Well even if you didn't, Reef Entertainment, GMG Play and First Star Software, Inc have signed an agreement which will see the game published on 3DS in Europe.
The North American market will also be getting this action-puzzler ported to 3DS. New 3DS exclusive features include street pass functionality to share unlocks and high scores, and the four cave worlds of ice, ancient, reactor and space displayed in full glasses-free 3D.
Boulder Dash XL 3D will be available for £19.99/€29.99 across Europe on July 20th 2012.