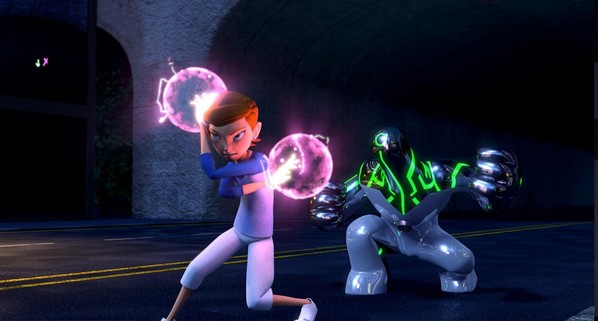 One of the best and most favourited cartoons this generation, Ben 10, has its movie coming to DVD this June for us Australians thanks to Madman Entertainment. The series premise is that a boy named Ben Tennison has the power to transform into varies Alien creatures to defeat other invading Aliens thanks to the power of this device called the Omnitrix.
The movie is completely done in CGI and follows one of the adventures of the younger versions of the cast (as opposed to the current season where they're all pretty well grown) as he explores the galaxy with his friend Tetrax. However things go awry when they crash-land back on Earth with a broken Omnitrix, leaving Ben stuck as an Alien. To make matters worse an evil Alien has appeared hellbent on destroying all Alien life in the universe.
The movie comes to DVD this June on the 20th at $24.95. Keep an eye on your local retailers for more info. You can also pre-order the movie here.