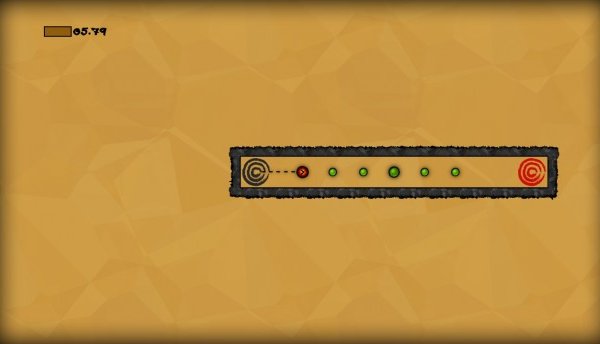 Discord Games has released its update for 48 Chambers for Xbox Live Indie Games and PC.  In addition to releasing the update, the game can be picked up for 50% off on both Xbox Live Indie Games and PC.  The 50% off is only for 48 hours though, so be sure to download it right away.  They've also put out a new trailer to showcase more of the gameplay too, which you can check out below.
The update that they have released was in response to a lot of player suggestions, based off of issues players were having with the game.  It adds a Casual Mode, which gives players infinite lives to work through the levels, conversely it adds a Hardcore Mode, that has only one life to see how far players can make it.  The PC version also features a Leaderboard for the Hardcore Mode.
At 50% off, be sure to check it out of you haven't already.  Available through Xbox Live Indie Games, Discord Games, Desura, and Indievania.