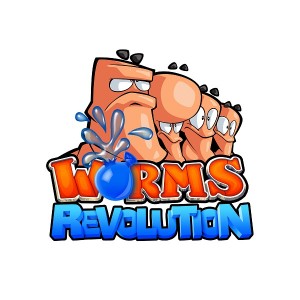 Team 17 teased something special for March 30, and today delivered an announcement that will hit fans like a Concrete Donkey.
The long-running Worms franchise, which has lately been focused somewhat on re-releases and ports, is set to be revolutionized with the aptly-titled Worms: Revolution.
Due sometime in the third quarter 2012, Team 17 today released a video detailing the new game, which looks to follow the 2D gameplay path, but with 3D, possibly-cell-shaded visuals.
It also teases some unspecified "new features and challenges", while fan favourites and series staples like Super Sheep and Holy Hand Grenades make an unsurprising return.
The game has been created in a brand-new engine, built from the ground up, and judging by the trailer, particle and liquid physics seem to have been bolstered.
Also intriguing is the varied shapes of the worms themselves. There's a big tanky-looking one, and another with a huge head that cries "super intelligent". Whether this affects gameplay or is just a means of distinguishing one team from another remains to be seen.
Details are obviously scarce at this early stage, but this is one we'll be watching like a hungry bird.
Have a look at the announcement trailer below.