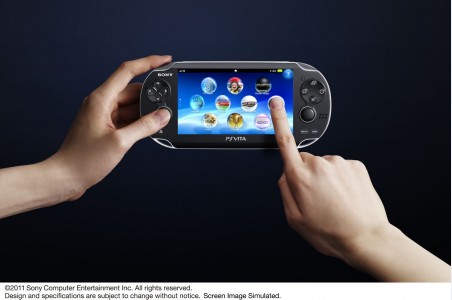 In what would be a victory for Sony, the Playstation Vita has picked up the Red Dot Award in Innovative Product Design. The award is given out by Design Zentrum Nordrhein Westfalen of Germany and it is internationally recognised award. The judges of the award consist of people in the fields of product design, communication design, and design concepts. The PS3 Wireless Stereo Headset, PS3 Wireless Keyboard and PS3 3D Display had also won awards in design quality.
The announcement that the Playstation Vita will receive these awards were accompanied by a comment by SCE President Andrew House:
To be recognized for our commitment to product design by leading industry experts is a fantastic achievement for SCE. We are particularly thrilled with the reaction and expectation to the recently launched PS Vita in North America, and Europe, the ultimate portable entertainment system, especially the introduction of innovative new ways to play and interact. Winning a red dot award for product design further establishes PS Vita as the must-have portable entertainment system across the world.
To bring in the scope of the Vita winning these awards, the Red Dot Awards brought in 4,515 entries from 58 countries. Only 67 products were given an award in design and Sony has picked up four of them, with their new handheld gaming device the highlight. A great achievement by Sony Computer Entertainment and the designers behind the Vita.