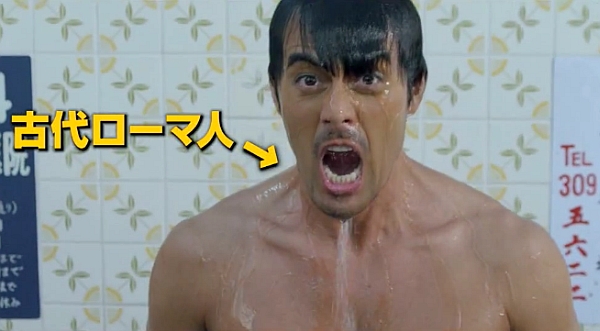 Earlier this year the quirky Thermae Romae manga series was adapted into a short anime series. It was previously announced that alongside said anime adaptation would be a live-action film based on the bizarre Roman bathhouse themed manga.
Now a trailer for the live-action film has been released, which can be seen below. The trailer shows off many of Thermae Romae's cast as well as some pretty funny scenes that fans would instantly recognise.
Thermae Romae is a comedy set within ancient Rome, specifically focusing on the bathhouses of the time. Lucius, a roman bathhouse architect is accidentally transported to modern day Japan through a time portal in the bottom of one of the Roman baths and learns of the future of bathhouses.
The film is set to premiere on the 28th of April, 2012 in cinemas across Japan.