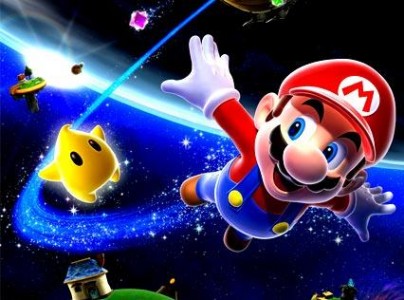 It's a rarity when any game topples over a million in sales, but Mario isn't your ordinary franchise. Nintendo recently announced that the beloved plumber's first big adventure on the Nintendo Wii has now sold 5 Million copies in total, which puts this title up there with the likes of Just Dance, Wii Play, and New Super Mario Bros. Wii.
"Wii continues its record-breaking run by surpassing 39 million units in its 64th month, a pace that is unmatched by any other system in U.S. history," said Scott Moffitt, Nintendo of America's executive vice president of Sales & Marketing. "Titles like Super Mario Galaxy help explain why Wii continues to resonate with consumers. The fact that one of the best-reviewed games of all time is available for a suggested retail price of $19.99 speaks to Nintendo's combination of quality, family fun and value that is unmatched in our industry."
As far as 2012 goes, I would expect to see a lot more heavy hitters turn into Nintendo Selects, as that lower price-tag seems to be doing wonders for sales. If you have yet to pick up Super Mario Galaxy, you should lightly hit yourself as punishment, and aim to be one of the next million buyers.