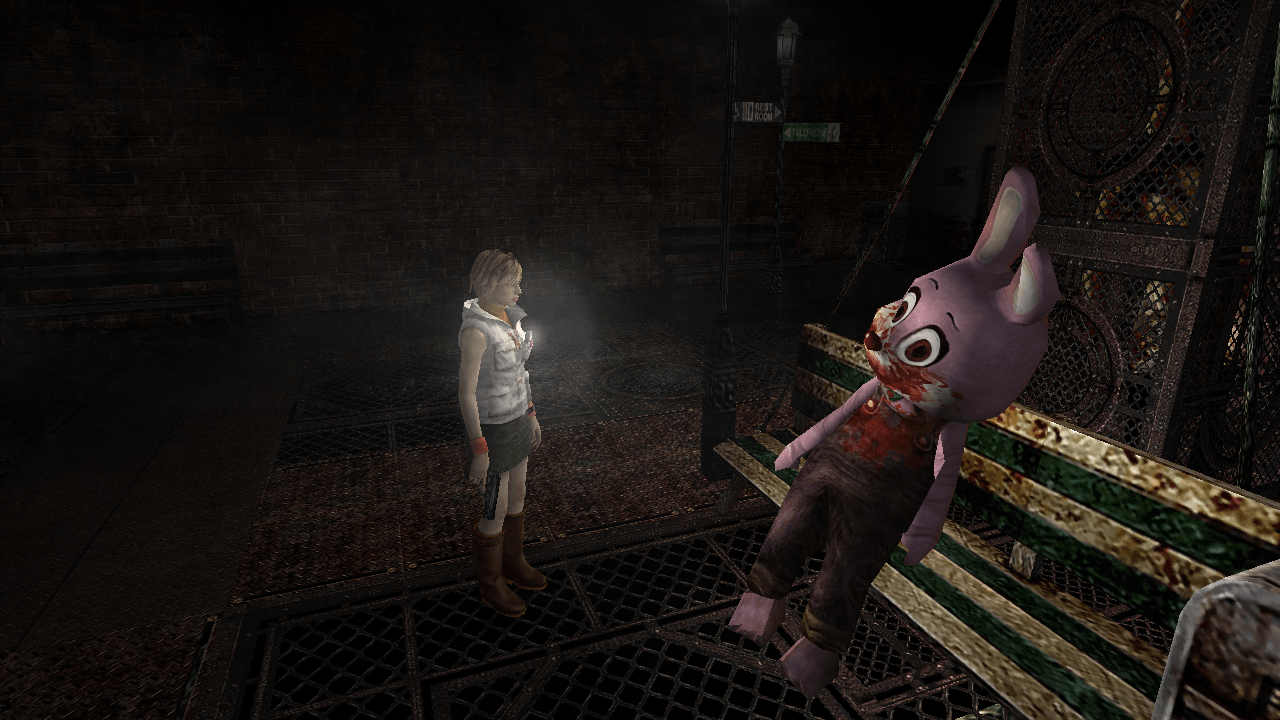 Nothing says new Silent Hill release like a bloody giant pink bunny am I right? Well, even if you don't agree with that it doesn't chance the fact that the classic Silent Hill series has returned with a collection of two of the fan favorite games with an HD upgrade. The Silent Hill HD Collection has hit stores today and brings with it both Silent Hill 2 and Silent Hill 3, delighting fans who may have just put down Silent Hill: Downpour.
Not only have these two games received a visual upgrade, but the audio has been re-mastered as well to enhance "the storytelling and ambient music" that was already found in these titles. Also, as these games are showing up for the first time on the PlayStation 3 and Xbox 360 they also come with a slew of Achievements and Trophies for all those hunters out there.
This means that everything you did for fun and for a challenge in the original games will now net you a visible award as you gloat over your friends who were to scared to enter Silent Hill once again!