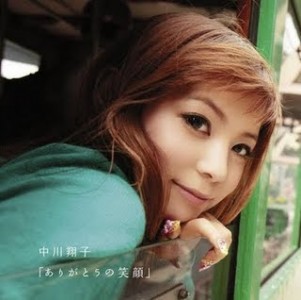 She is known to many across as the Blog Princess or the Blogging Idol, and by her stage name Shokotan. It has now been confirmed that Shoko 'Shokotan' Nakagawa will be starring in and performing the opening theme song for Saint Seiya Omega.
The famous Japanese Blogging Idol has already formed herself an illustrious music and voice acting career, having previously handled the opening theme song of Tengen Toppa Gurren Lagann, 'Sorairo Days'.
She will be performing the new opening theme for the upcoming Saint Seiya Omega anime series, which will be a new version of the classic opening of the first Saint Seiya series, 'Pegasus Fantasy'. Shokotan's version will be titled 'Pegasus Fantasy Omega' and will first be heard during the premeire of Saint Seiya Omega on April 1st. She will also be playing the role of Athena in the series.
You can listen to the original series opening below to get a feel of the song, if you have not heard it before. Also you can check out Shokotan's bizarre blog here. What do you think of Blog Princess, Shokotan performing the opening theme of Saint Seiya Omega? Let us know in the comments section below.
Source: Oricon Style