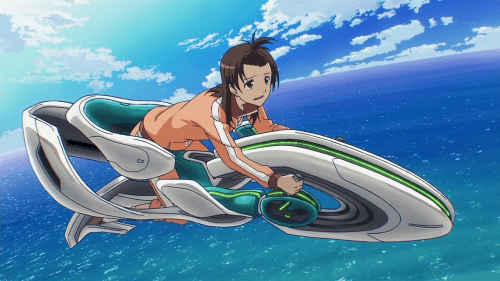 It has now been officially confirmed that the popular mecha anime series Rinne no Lagrange has been green-lit for a second season. The first season which is currently ongoing premiered back in January as part of the Winter 2012 anime season. Viz Media has been simulcasting the series in the U.S.
The series follows a group of girls chosen to pilot the Vox Aura mecha to combat an invading threat, all while trying to go to High School in their quaint beach side home town.
The second season is slated to begin in July and run through to the end of September setting it to premiere in the Summer 2012 anime season. No exact date has been confirmed for the second season's premiere.