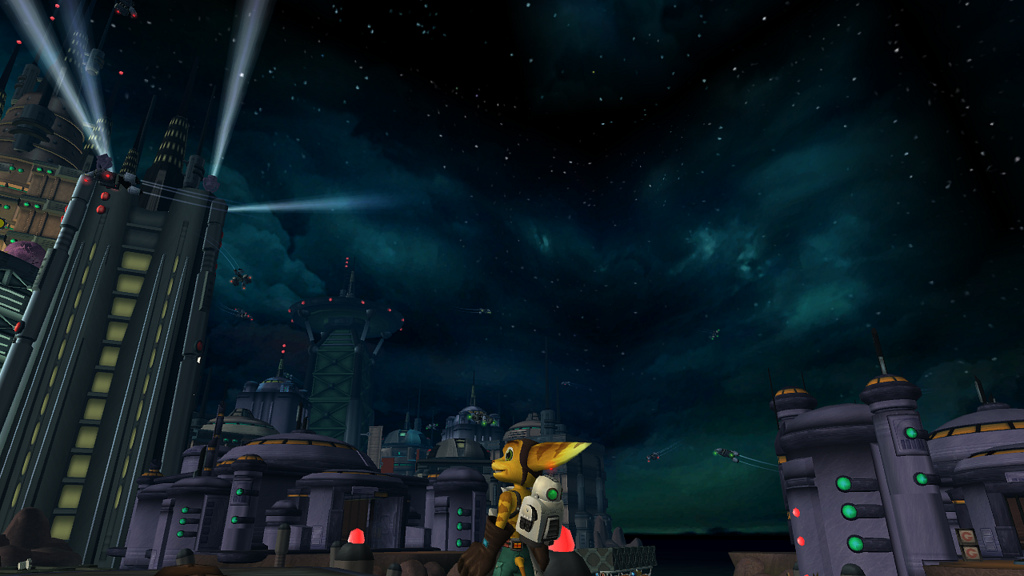 After speculation of its existence, Sony has revealed a high definition collection of the first three Ratchet and Clank games that were released on the Playstation 2: Ratchet and Clank, Going Commando (Locked and Loaded in Europe and PAL territories) and Up Your Arsenal, to be released for the Playstation 3. As with other collections, the Ratchet and Clank HD Collection will include 3D and Trophy support. It will also include the eight player multiplayer from Up Your Arsenal, which will have online functionality.
The release dates are a talking point. Europe and PAL territories will not have to wait for that long, with confirmation that the game will see a release on May 16. However, North America will have to wait until Spring. The reason for the late release is because it will be part of the celebrations of the 10th anniversary of the series. There was no mention on whether the collection will be available on the Playstation Store, but, with other collections following that part, it is expected the games will follow suite.
A few screenshots have been released to celebrate the announcement, which you can see below, along with the cover art.