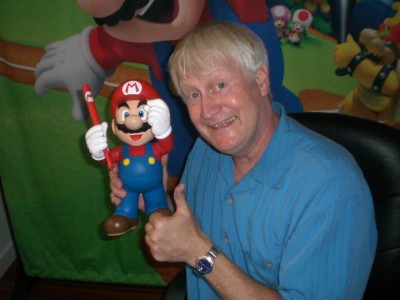 Admit it. Everytime you hear Mario let out one of his little catchphrases, you smile inside. There is no doubt that the voice of Mario is almost as legendary as the character himself, and Nintendo of Australia have a nice opportunity ahead to let players get to actually race against voice actor Charles Martinet as he participates in a community event with the staff of Nintendo.
Martinet will be joining in on Nintendo of AU/NZ's Community races, and will be available to play from 6:30(AEST) to 7:30(AEST) on Monday,  March 19th along with the entire Nintendo staff, who will also be racing as other characters voiced by the actor.
All you have to do is make sure you join the community for MK7 in Australia and New Zealand by entering the following code into your copy of Mario Kart 7 for the 3DS:
39-7327-4613-9024
Pretty cool, right? For more information, check out the official website for the game here, which includes a little video surprise featuring Mario's vocal cords in person, here. Mama Mia!