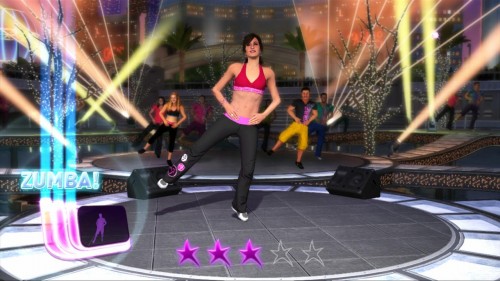 Majesco Entertainment has for quite sometime been releasing video games based on the global fitness phenomenon known as Zumba. The Zumba Fitness video games have sold over six million units worldwide and now the latest edition, Zumba Fitness Rush has launched and to celebrate the release, the developers decided to throw the biggest Zumba party.
More than 2000 people gathered in downtown Los Angeles to participated in what was a massive flash mob. Everyone danced in unision with footage of the game that was playing.
Zumba Fitness Rush is exclusive for the Xbox 360 console and is designed solely for the Kinect device. You can view the flash mob below.