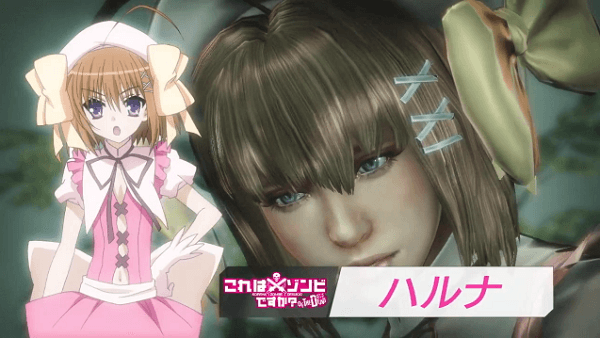 It was recently revealed in Dengeki PlayStation that the sparkle-full zombie killing game Lollipop Chainsaw would contain a number of costumes from various anime and manga that have been released in Japan. Those curious to see what those are can see the small list below.
Highschool of the Dead: Saeko Busujima and Rei Miyamoto
Deadman Wonderland: Shiro
Is This a Zombie?: Haruna
Manyu Hiken-cho: Manyu Chifusa
Now while names are great, seeing these outfits in action is even better. Today a new trailer was released showing Lollipop Chainsaw's main character Juliet wearing each of these anime/manga outfits as well as a number of other outfits that are going to be available once the game is released, as well as how the PS3 and 360 versions of the game will feature different voice actors. Now there has been no word if all these costumes will be available when the game is released in North America but we can certainly keep our hopes up.