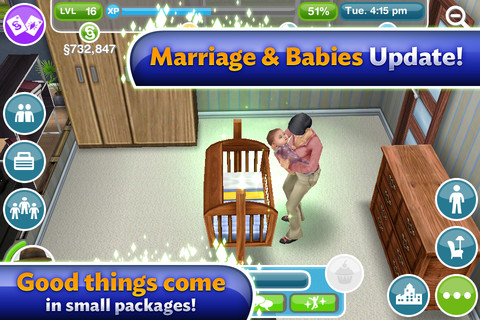 The latest EA Mobile Update is out with this week's news on EA Mobile new releases and sales.
First off, The sequel to the hit game Flight Control is out. Flight Control Rocket is available for purchase on the iTunes store. The game features 15 different space crafts, a customizable mother ship, and an improved Flight Control experience.
Next, the beloved EA Sports NBA Jam is available on Google Play. Tim Kritzrow returns to provide play by play for NBA Jam. The game features three modes of play and includes all 30 teams from the NBA and their star players. Legendary players from the original NBA Jam can be unlocked alongside outrageous cheats.
Fans of football aren't forgotten either with the release of FIFA 12 to Google Play. 500 teams and all the favorite players are ready to play for some of the best football leagues in the world in 32 real world stadiums. Worms fans can rejoice! Those with Java phones can now enjoy Worms Reloaded with 28 levels to do battle on across 7 game modes wielding 35 weapons and utilities. New to the game are the Marked for Death, Worship and Emergency Teleport items.
Sims FreePlay sees an update this week. Relationships can now blossom into marriage and the baby in the carriage. Not interested in getting hitched? No problem! Sims can now move into new houses, allowing players to move into an empty house, forever alone or with their best friends for the ultimate party house.
iPad games are on sale this week. Notable titles on sale includes Dead Space, Tetris, Trenches 2, Real Racing 2 and more.