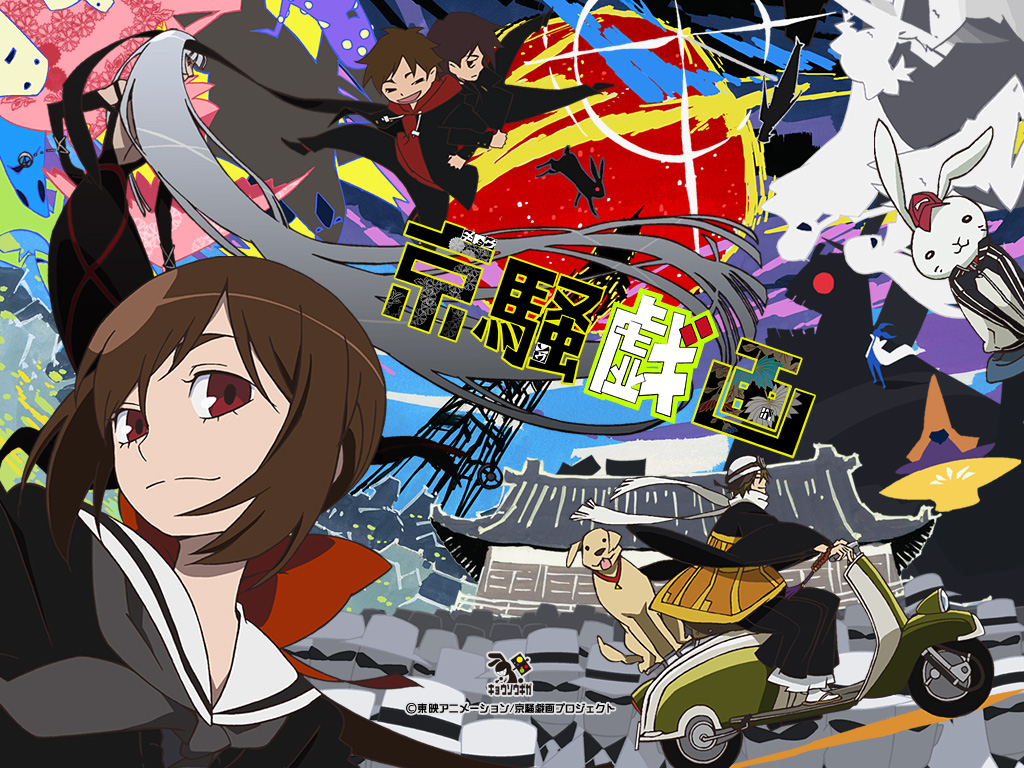 Back in December 2011, Banpresto and Toei collaborated to create the one-shot OVA anime Kyousogiga. They had streamed it through multiple outlets (notably Youtube and Nico Nico Douga) to which it garnered a great deal of success and acclaim.
The little OVA that could has today been confirmed to having been green-lit for a full length anime series based upon it. The full length series will expand upon the world conveyed in the OVA and explore the characters and plot more than the 20 minute OVA could. This news came directly from voice actress Kazuki Yao during an event for Kyousogiga earlier today.
Kyousogiga tells the story of an alternate world in which the existence of Yokai has become public knowledge, to the point that Yokai live freely alongside humans.
The new Kyousogiga anime series is set to premiere at some point in the future. However no solid date has been attributed to the project as of yet.