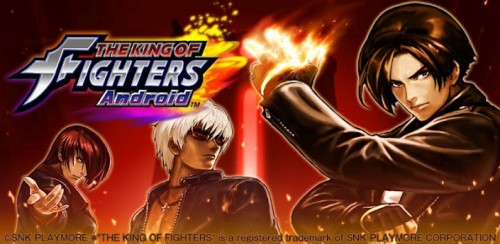 The legendary King Of Fighters franchise has made it's way onto the Android video game marketplace for mobile. The release is a worldwide release according to the press-release released by SNK for their platform G-Gee.
The game will feature five modes of play within the game. These modes are: Team Battle, Single Battle, Endless Mode, Challenge Mode and training mode. Each of these game modes sound just as they are – with team being battles between multiple characters, challenge mode being a mode full of challenges and the like.
Enjoy the complete KOF experience on your Android devices!

From art direction to gameplay, THE KING OF FIGHTERS Android brings the complete KOF experience to the Android platforms. The gorgeous graphics of the world-famous fighting series have been faithfully recreated, taking full advantage of the latest Android hardware. The use of the Virtual Pad/Joystick perfectly reproduces KOF's controls, creating a simple, user-friendly play-style to easily perform special moves and combinations.
Be sure to check out the app from the app store from Google, here. The game presently sells at ~$5.80.