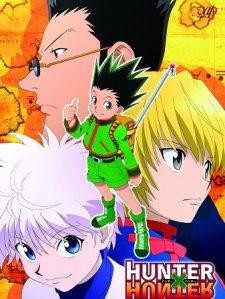 Namco Bandai Games have announced through Weekly Shonen Jump magazine that they have licensed the Hunter x Hunter anime series for adaptation into a PSP game focusing around the Hunter Exam arc. The player will take control of Gon and Killua as they set out to become Hunters.
That is all the information we have on the game as of now, but it is worth noting that the mysterious 'X' teaser site that Namco established the other day, that a lot of people speculated to be counting down to a reveal of a Hunter x Hunter game, is still up and running in full on teaser mode at the time of posting. Perhaps there is another Hunter x Hunter game still yet to be revealed?
What do you think of a Hunter x Hunter PSP game? Also what other consoles would you like to see a Hunter x Hunter game on? Let us know in the comments section below.
Source: Siliconera