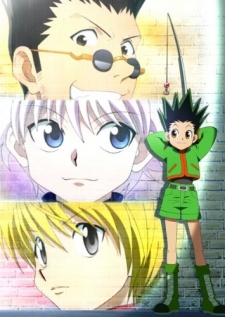 Details surrounding the next opening and ending theme songs for the popular shonen anime series Hunter x Hunter have surfaced. In an image leak from an upcoming edition of Weekly Shonen Jump, it is revealed that come April 15th, 2012, the series will begin using a new opening and ending theme song.
The new opening will be done by Masatoshi Ono, who as you may recall did the first opening theme song 'Departure'. The second opening is set to be a sequel of sorts to the original 'Departure' and will be titled 'Departure – Second Version'.
The second ending song will also be in the hands of Masatoshi Ono but this time not as a solo act but as part of the legendary Japanese metal band Galneryus. Galneryus, fronted by Ono will perform the second ending theme titled 'Hunting for your Dream'.
Both songs are set to debut in episode 27, where the Heaven's Arena story arc is set to commence.
Source: Manga News