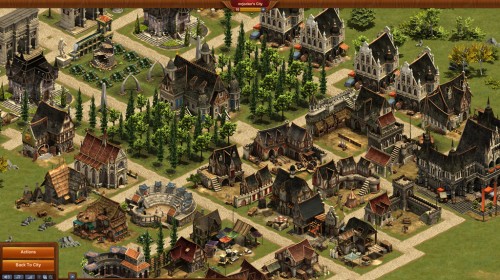 Forge of Empires, the latest entry into InnoGames' catalogue of browser based games, is heading into closed beta.
Prospective players of the strategy game can sign up for one of thousands of beta keys right now by registering on the Forge of Empires official website. The game itself delves through the depths of history as players begin in the Stone Age and develop through the centuries, whether by military might, technological advancement, or careful diplomacy. Aside from its long-term singleplayer campaign, the game will also feature player versus player features for those who get a kick out of destroying the civilizations of others.
For more details on Forge of Empires be sure to check out the game's official blog page, and check back here at Capsule Computers for all your gaming news.