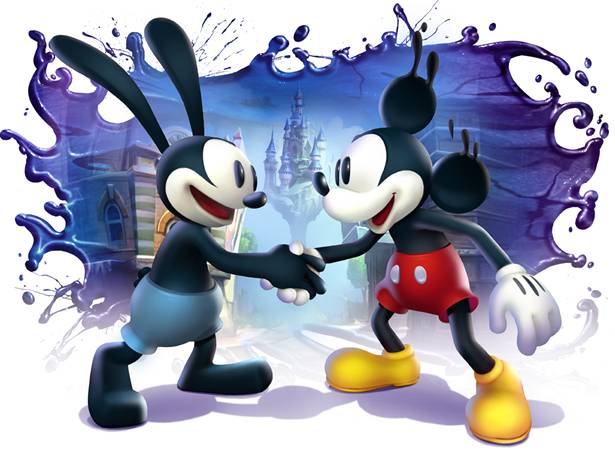 The sequel to the popular Wii title Epic Mickey has been officially confirmed today by Disney Interactive Studios. The sequel unlike it's predecessor has been confirmed to be multiplatform and will aim to outdo itself in terms of content with a plethora of new features that will please fans of the first title who just couldn't get enough of the 'epicness'.
Epic Mickey 2: The Power of Two as you can tell from the title revolves around two characters, besides the titular Mickey Mouse will be Oswald the Rabbit, making his long anticipated video-game debut. Mickey and Oswald together with their handy paintbrushes will embark on adventure that could only be described as 'epic'.
No release date has been confirmed for the title as of yet. What do you think of Epic Mickey 2: The Power of Two? Are you excited for Oswald the Rabbit? Isn't he just 'epic'? Let us know in the comments section below.