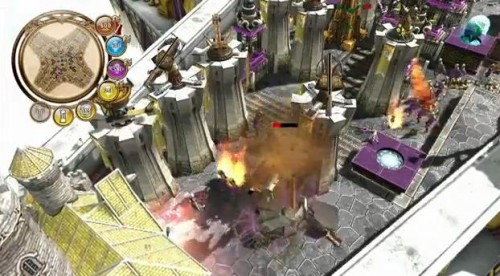 Another day, another tower defense title. While the genre has grown quite a bit, you have to admit the quality we have seen released across all platforms as of late, and adding to the list of promising defense romps is none other than Paradox Interactive's Defenders of Ardania, which is set to debut on the Xbox Live Arcade (and the PC) on March 14th (Which is tomorrow, for those keeping track of days). The title is already currently available for the iPad.
What makes Defenders of Ardania different from the rest of the genre though is that offense matters just as much as defense, as players have to not only defend their territory, but also simultaneously attack adversaries by utilizing a wide variety of air and ground units, spells, and more to decimate all opponents at once. It all seems pretty strategical, and the medieval setting seems to be the sweet icing layered on the cake.
To get a better idea of how the game will play out, check out the trailer below and mark your calenders, as Ardania certainly seems like one digital release that will make quite a mark when it hits the XBLA and Windows PC tomorrow.