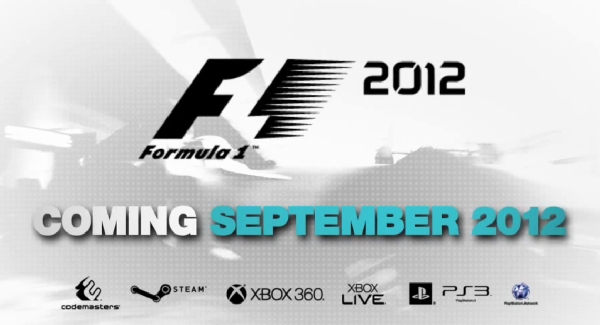 A few days ago we brought you news from Codemasters that they had signed with Formula One to develop future games in the franchise and now they have announced that F1 2012 will be released in September on XBox 360, PS3 and PC sporting a brand new Young Driver Test Mode. To celebrate the announcement they have released a video of F1 Creative Director Stephen Hood, broadcasting from Yas Marina Circuit, quizzing young new drivers about the realism of the new addition to the franchise and whether the game was any benefit in their preparation for readying themselves for a new season.
The new F1 2012 will introduce the Young Driver Test Mode, designed to teach players the intricate details of preparing for a real life Formula One season from scratch, right from basic vehicle handling through to having to earn your right to race for a team in the FIA Formula One World Championship. The game has had some positive feedback from many Formula One drivers such as rising star Sam Bird who stated "I think Codemasters have done a super job of giving regular people a proper insight into what a FORMULA ONE car is like." Stefano Coletti, representing Scuderia Toro Rosso added, "When I came to Abu Dhabi I couldn't go to the simulator so I switched on the videogame and started to play. It actually worked because when I got here I felt like I'd already driven [the circuit]. It was my first race in GP2, first ever time in GP2, and I won in my first race so it actually helped."
Alongside this new mode, F1 2012 will also feature tweaking to the technical aspect of gameplay and a huge variety of multiplayer options for those who wish to annihilate their friends. Every official team, driver and circuit from the FIA Formula One World Championship has been included as well as the debut of the United States Grand Prix in Rattlesnake country and the return of Germanys famous Hockenheim circuit to the tables.