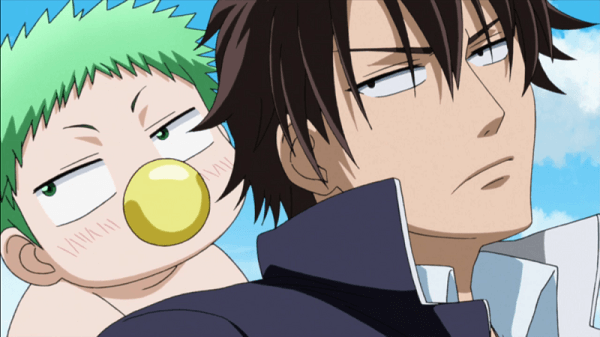 Next week, on March 25th, Beelzebub will be finishing off its TV anime series with its 60th episode.  Beelzebub is the story of a high school delinquent named Tatsumi Oga.  Oga ends up tasked with raising Beelzebub, the son of the Demon King, who will grow up to destroy humanity.  As sons of Demon Kings are usually expected to do.
Those that like watching a complete series instead of waiting week to week can probably get started watching the first 59 episodes already available on Crunchyroll.  Then be set to finish the series when the last episode is put up after airing in Japan.
While the TV anime series comes to a close, the manga series continues to be written and released by Ryūhei Tamura in Weekly Shōnen Jump where the news was first dropped.