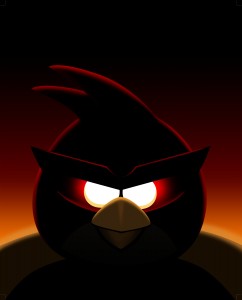 An all-new Angry Birds short film, "Angry Birds Space" is coming to a television screen near you. Nickelodeon has exclusive global rights to be the first to air the short film, which it will do on Friday 23rd March at 6 p.m.
Six new birds will be revealed in this animated short film which tells the story of how the Angry Birds end up in space. It begins on a day much like any other, but suddenly a cosmic vortex appears and brings visitors from another galaxy with some unfriendly intentions. This means the heroic birds have to slingshot themselves into a new adventure – space.
Angry Birds are the most downloaded games ever, with over 700 million downloads in the two years since they launched. The Angry Birds Space game will be available worldwide on from today too.
Nickelodeon is available on Sky 604, Virgin 712 and TalkTalk 315.