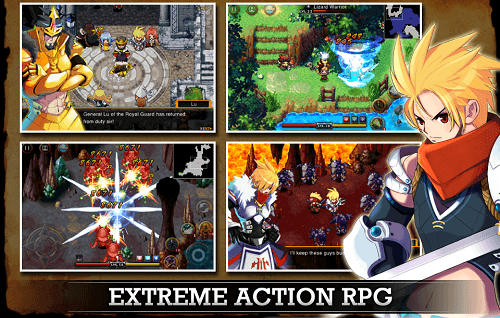 Independent mobile game developer, GameEvil, has just released the fourth installment of their popular RPG series, Zenonia. The latest entry, titled Zenonia 4, is available as a free download on the Android Market.
Zenonia 4 features vastly improved visuals, optimised to take advantage of the display settings of latest Android devices. Several additions have been made to the gameplay system in the form of new transformations, beast summons, and touchscreen gesture combos.
Some new additions have also been made to the mulitplayer aspect of it by adding a new 2-0n-2 battles and a 'mercenary for hire' system. The game also adds a host of new classes, weapons, skills, and some new characters and enemies.
"The series has gained a multi-million fanbase over the years and we set out to wow them all with our best-looking ZENONIA ever" said Kyu Lee, VP and Head of GAMEVIL USA, Inc. "We're very excited that our Android fans will be able to enjoy the enhanced gameplay features and brand new adventure of ZENONIA 4 for free."