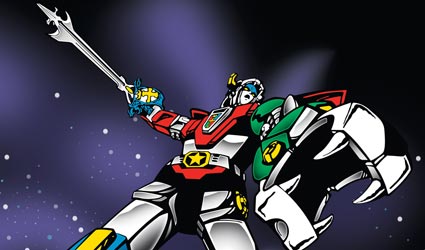 Beyond Home Entertainment has announced that they are planning to release Voltron Force trilogy on DVD on 2 May 2012, and will be titled as The New Defenders Trilogy.
The story will take place several years after the battle between Voltron Force and Prince Lotor, a new adversary has emerged which now calls for a new team of recruits who have to earn their place in Voltron Force.
Apart from the anime, a new mobile game based on Voltron Force is set to be released on 12 December 2012. Plenty of new apparel and merchandise will also be released and in Australia, the series will broadcast on the ABC Network. More recently, there was a Voltron game released as a digital download on XBLA/PSN.